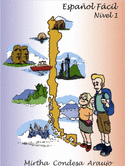 Spanish courses at Natalislang
In our Spanish language school, we offer tailored Spanish classes to beginner or experienced learners, comprehensive lessons and resources to help you achieve your Spanish language goals.
All in a very cozy atmosphere.
Natalislang Spanish Courses, Santiago, Chile: Traditional group
Curso de Español tradicionales en Santiago, Chile.
Traditional Group Spanish Courses details
Small group of travellers willing to get in touch with our culture through the Spanish language. Amazing method that will allow you to survive in Chile in 40 sessions. Available Santiago. (All levels).
These classes are carried out in a very cozy atmosphere, my 30 years teaching spanish guarantee that you will feel as if you were with a friend chattering about cultural, interesting, historical, political and important events that occur in our region. no matter your level my experience will move you on to a different culture probably very different of what you have imagined.
(if there are not at least 2 students same level & requirements the lessons will be consider as private).
More details...
Description:

These group lessons are for those people who want to learn Spanish starting from a specific level. After a test, students are placed in a level (according to ALTE criteria). Thus, you will be in a group with the same needs than you and also you will have the possibility of talking and practicing with them. The group starts with three students. Small groups have a better interaction with the teacher and give more opportunities to practice speaking.

Work materials:

Grammar books, flash cards, games, role-play, useful dialogues, useful expressions.
Spanish
Traditional Program
Join me in my two-week Spanish course and learn the language quickly and easily.
40 sessions over 2 weeks
45 minutes per session
Price per person
Minimum 2 students
$ 320.000 ( US$ 365, € 339, ? )

Spanish: Traditional Program
Discounts available for longer programs upon request!
+56 9 9257 1436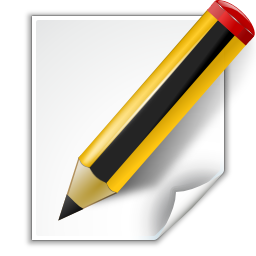 Contact form
Quick conditions summary
Flexible schedule
Our groups are a maximum of 5 students and the sessions last 45 minutes.
We offer 5% discount for ITIC, ISIC and IYTC card holders (cards MUST be presented before payment)
Lessons on weekends have a 5% extra fee.
The learning materials corresponding to the student's current level will be given after payment. In the case of loss, theft or extra requirements, all the Natalislang materials can be purchased at the school administration.
The student cannot continue with the program if he/she has not paid the total program cost by the second day of class.
After course confirmation, the administration personnel will contact the student one week before his/her arrival.
The payment of differences between one course to another is not allowed (e.g. if you pay for 2 weeks and want two more weeks, you have to pay the price corresponding to the 2 week program and not the difference to a 4 week program).
Free! wireless internet access for all our students while on the premises.
Note! The payment must be done the first day of class.
We appreciate if you pay in Chilean pesos.
Tours & extra costs are not included in the course prices.
We encourage students to communicate any compliment, complaint or suggestion on time and not to wait until the last day of class.
If the student needs to cancel or postpone the lessons, he/she must give the school at least 24 hours notice, or the session will be lost at the student's expense.
By rule, a refund would not be given if you withdraw. If for whatever reason a student needs to freeze his/her sessions, the course fee may be credited towards a future course for up to six months from the last lesson taken, after which the fee is no longer valid. You are allowed to transfer your sessions to a friend or student.
"We accept Visa, MasterCard, Magna, American Express, Diners Club and Discover cards" with a 5 % extra fee.
View our policies
© Copyright Natalis Language Centre 2023