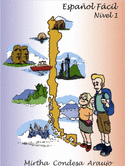 Spanish courses at Natalislang
In our Spanish language school, we offer tailored Spanish classes to beginner or experienced learners, comprehensive lessons and resources to help you achieve your Spanish language goals.
All in a very cozy atmosphere.
Natalislang International Language Centre, Spanish on-line classes, Santiago, Chile
Online enrollment Form
(Planilla de Inscripción en linea)
To enquire about specific courses, please use the contact form on the respective pages.

Para solicitar información sobre cursos específicos, por favor, utilice el formulario de contacto en las páginas respectivas.
© Copyright Natalis Language Centre 2023